Flood Ready
This page will give you information on the current automated stream gauge readings along the waterways of Lycoming County, along with rainfall amounts and road closures, including a link to state road closures through PennDot's website
---

Lycoming County Automated Flood Warning System Gages located on five major creeks and the Susquehanna River at Muncy

County and PEMA Rainfall gages covering Lycoming County
For road closures please contact local municipalities.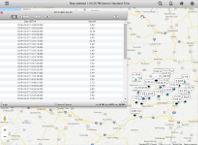 Lycoming County Gages displayed on a map with current reported values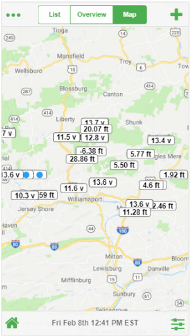 Lycoming County Gages with reported values viewable from a mobile device

River Conditions upstream and downstream of Williamsport; includes a link to the county's gauge at Muncy
Disclaimer:
This web site provides currently available information for emergency management personnel to consider as one source of input to their action planning steps. This information is also intended for public information purposes. All users of this web site are reminded that your local emergency management personnel are the best source for the most accurate information and guidance as it relates to their locale. In no event will the County of Lycoming be liable in any cause of action for any damages whether direct, indirect special, incidental, consequential or punitive arising out of the information provided on this web site.
Last Updated: 11/14/2019 01:10 PM